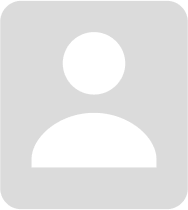 Core Values of BSA
In order to effectively deliver on the identified Strategic Initiatives and in an effort to be known in the market for effective service delivery, BSA will embrace the following core values:
Market Orientation: The efforts of BSA must remain directed towards sustainable development. BSA plans to be the private sector engine for bringing in a change in farmers' economic and social well being with more investment and better competitiveness for the members of the seed industry
Solidarity: All BSA business operations are driven by mutual respect and honesty. BSA strives to embrace a strong sense of coherence and ownership
Cooperation: BSA believes in the power of coordinated team work and the synergies arising thereof.
Commitment: BSA strives for providing result oriented quality service in a the most effective and efficient manner.
Communication: BSA believes in offering timely and transparent information to farmers, BSA members, partners and stakeholders.
Social and environmental responsibility: BSA shall continue to endeavor to successfully drive, encourage and embrace the highest possible social and environmental standards. To this end, BSA shall continue to strive to remain a responsible social and environmental steward.